Articles
Posted in Articles // April 11, 2018
Eiichiro Oda is a legend for all anime fans. He created one of the longest running, most successful, boundary breaking anime to ever be released: One Piece.
A concern most anime fans have is in regards to staying true to the original material, so when Hollywood and Oda started discussing a live action adaptation, a wise Oda remained focused on the dedicated readers/viewers of the series thus far.
With countless adaptation fails (slightly subjective, I know) under Hollywood's belt, we'd all be right for being concerned about the integrity of the show remaining unscathed. As an anime writer myself, I am constantly bombarded by my own challenges of synergy across mediums, so I understand this angle intimately.
A couple of the harder to accept failures for anime for me: Dragonball Evolution (2009), Attack on Titan (2015), Death Note (2017), Ghost in the Shell (2017).
Poor marketing, changing source material, casting, direction, white-washing ethnic material… So many bad business decisions that have kept anime down until now. But anime is a medium that consistently grows despite these shortcomings. Maybe it's nearly over.
I'm just posing the question for all of us to think about: is Hollywood prepared to finally do anime justice? Or are we just in store for another disappointment.
I'd like to stay optimistic here and say as we enter the 4th anime boom, I believe Hollywood (& Japan) will come to see it's ability and importance to impact the global market. I'd really like for One Piece to survive the adaptation blackhole that is Hollywood. But if they don't make it – you can believe Type Zero will.
-Muten
Source: http://goboiano.com/hollywood-continues-to-disappoint-anime-fans-heres-why/
http://comicbook.com/anime/2018/04/09/one-piece-live-action-series-hollywood-update-eiichiro-oda/
Posted in Articles Asian Culture Industry News Video // November 17, 2016
First of all, it's always a huge win for anime when there's a Hollywood live-action adaptation. Second, Scarlett Johannson is an incredible woman lead in action and sci-fi films. Third, Ghost in the Shell is one of the most revered anime of all time. Conclusion? Watch the trailer.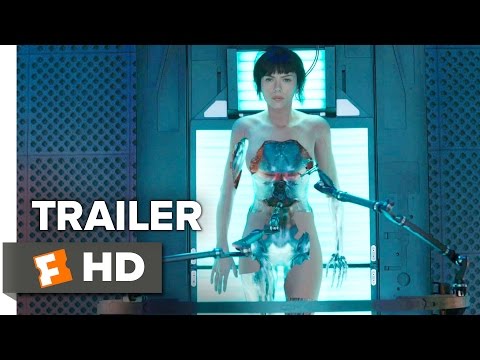 Source: http://digg.com/video/ghost-shell-official-trailer?utm_source=digg&utm_medium=email
Posted in Articles // September 28, 2015
Being an athlete, I find sports anime to be especially interesting because they sensationalize all of the right elements and still manage to stay rooted in the actual sport. Anything from Kuroko's Basketball to Yowamushi Pedal, you're sure to find a very respectable representation of the sport itself with the "razzle dazzle" of anime storytelling and action. But that's not the only thing sports anime offers…
While watching episode 23 of Ace of the Diamond, I was taught something about baseball that I'd never even learned during my four years of little league baseball: the balk rule.
In "School Academic Level", Sawamura struggles to stay focused with runners on base and falls victim to the other team's mind games. This forces him to commit a balk. This also began my Google search to learn more about this "balk" that I'd never heard of.  I found that many other anime fans also went down the same path.
To me, this is just why anime is awesome. The realism combined with fantasy is a combo that is unmatched by all other forms of storytelling.  And this is just one little reason why.
Watch more anime.
~Muten
Posted in Events Industry News Photos // October 28, 2013
Stan Lee decided last year that he wanted to put together a convention celebrating the things he loves most – Comics, art, and assorted things fantasy related. You hear about that, and you go, "Sure, I could see that. Stan Lee is awesome, and who wouldn't want to go see what sorts of things he'd be able to put together over a three day weekend."
Then, you remember that Stan Lee knows basically any and everyone that you might want to see in these genres, and because of that, his reach is nearly limitless, and you go, "Oh, wow. No really, this could really turn into something huge…"
And then, you find out that the guys from Animeism.org will be there… I know, we can hardly stand it, either.
It's going to be one for the books, folks.
Guests include "Weird Al" Yankovic, LaVar Burton, Alyssa Milano, Edward James Olmos… pants. Filling with poop. And then, there's Elvira, Mistress of the Darkness – Probably one of the coolest features, if you ask me. I know, you didn't. I'm telling you anyways.
That's just from last year's outing. This year, well, you can figure out how things will work.
Tickets are only $25 for a one day pass.
-V
Posted in Articles Events // October 27, 2013
Oh, to be in the fair city of Detroit this weekend, to experience the silliness that is Youmacon 2013.
The weather is cold. The cosplay is adventurous. The dancing is stupendous. And the lineup of panelist this year is worth every penny.
-Sarah Natochenny – the voice of Ash Ketchum (She at one point, did have them all.)
-Michele Knotz – Voice of nearly every other character in Pokemon.
-Tom Wayland
-David Eddings
-Chuck Huber
-Caitlin Glass & more.
I'm going to level with you folks. I am modestly (read: incredibly) biased toward this con, as it is in my hometown. Ain't no party like a Detroit party, because a Detroit party will probably give you pneumonia if you don't properly layer.
As it is, though, I highly recommend it, if you're someone who likes to shake your booty in the Renaissance Center. If it's not too late, I recommend getting a room in the either the Renaissance Marriott or the Courtyard Detroit Downtown. Admittedly, super late, but the views of the city are worth every last minute dollar you spend. Plus, they serve as home base for the Con. Do it.
Check out some pics from last year's con, and tell me you aren't looking forward to seeing what pops up from this years's attendees.
Youmacon – Where dreams do get awkwardly realized to heavy, heavy dubstep and house beats. Enjoy!
www.youmacon.com/
-V
Posted in Articles Photos Reviews // October 19, 2013
It's week three of the new fall season of anime, and I've gotten a chance to skim most of the new titles so far. I noticed something very interesting while I was watching… there were more than 5 new sports anime simulcasting this season. An unprecedented number compared to previous seasons, which one or two would be more commonly expected.
Being a big fan of sports anime, such as Giant Killing and Kuroko's Basketball, I highly anticipate almost any new anime with a sports theme. I believe the new quality of anime we're enjoying in conjuction with the realism standard anime has always been best at, really allows for an exciting fusion of surrealistic action and dynamics. This is summarized quite well by Midorima from Kuroko's Basketball. He reveals in Episode 11, that his shooting range is the entire court and it left the entire cast shell shocked.
So, I just want to brush up on the sports anime that I have previewed this season:

Hajime no Ippo
Boxing
This anime is actually a classic that was made decades ago. However, they're releasing a remake that boasts much higher quality and I'd assume better special effects. I have no point of reference, but the opening scene says it all, though:
You will see some asses getting beat! If you're looking for a history lesson on what makes a successful sports anime – this is probably it. The art style, eventhough revamped, is still a little outdated. However, if you love boxing, there's a high chance you'll love Hajime no Ippo.
Ace of the Diamond
Baseball
I am not much of a baseball enthusiast, but I love the Detroit Tigers. Executed correctly, I think a baseball anime would be really interesting for me. The first episode of Ace of Diamond was drawn well, but really just lacked action. I think it's crucial to have a first episode that does more than set the tone (we saw this work ridiculously well for Attack on Titan last season). It should be aggressively attempting to hook you. That said, the baseball element is animated well, the voice acting is intriguing and I typically like the characters so far. I will give it another 3 episodes before I pass further judgement, but the first episode did not hook me.
Wanna be the Strongest in the World
Women's Wrestling
That's right, you read correctly. Women's wrestling now has its own flagship anime production. And get this, it's actually really intriguing! Mind you, there will be moments that you have to turn the volume way down unless you want your roommates or neighbors to think you're watching asian s&m porno. But if you look beyond the orgasmic submission holds, and crude womanizing outfits, you'll find a very well written and inspiring anime that aims to inspire the weak to become strong. The main character is actually a famous entertainer who finds herself defending her own and all idol's honor by becoming a professional wrestler. Guilty pleasure? You bet:
Up next, I'll be covering basketball and cycling. Do virtual reality games or singing & dancing count? I don't know…
Posted in Articles Games Industry News Photos Video // September 9, 2013
Been thinking about grabbing a Vita, but you're not into the portable gaming idea? Well good news. Sony's heeded your calls, and you shall be rewarded. The Playstation Vita TV console is set to release in Japan November 14, and should deliver a pretty solid experience.
The system has a Vita card slot and a slot for memory cards, so you can still play downloaded games from the OG Playstation, PSP games, and of course, the Vita library. The PS Vita TV console will also be able to remote play PS4 games, and supports two DualShock 3 controllers.
Other things to look out for include: mulitplayer, standby mode, a web browser, email, voice and chat (read: new way to talk trash on PSN), and apps like Hulu and the like.
Price points will be about $100 for the the stand alone, or about $143 for a bundle that hits you with a DualShock3 controller and an 8GB memory card.
Enjoy kids! Or, you know, wait until it hits the North American market. Whichever.
We're pro-choice over here.
-V
Posted in Articles Games Industry News Photos Video // September 8, 2013
Saint Seiya: Brave Soldiers will feature a downloadable Gold Saint Aries Shion bonus character, for the Japanese release coming up this October. You can check this bloke out below.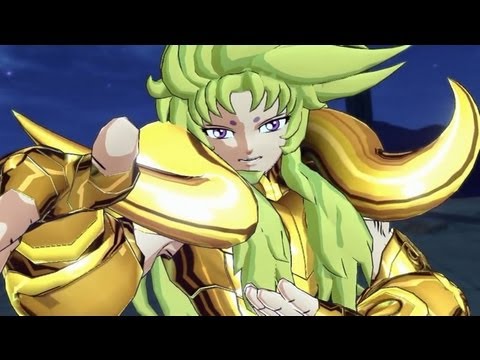 Brave Soldiers will feature more than 50 usable characters that you can customize to your heart's content, and online play. The plot will follow the Sanctuary, Poseidon, and Hades arcs and is set to drop October 17 in Japan. Gamers can find it on the PSN Playstation 3 network on November 26 for the North American market.
The October release will offer a Pegasus box, which will include the game, a Pegasus Seiya figure sporting the classic Pegasus cloth costume, and a code unlocking the corresponding costume in the game. The box is priced at ¥13,480 ($135).
This release should be a good one. Tell all of your friends. Or, you could just be a little greedy guy and keep all the fun for yourself. We don't judge here at Animeism. It's just that kind of party.
-V